Homes.co.nz - Helping Kiwis make smart property decisions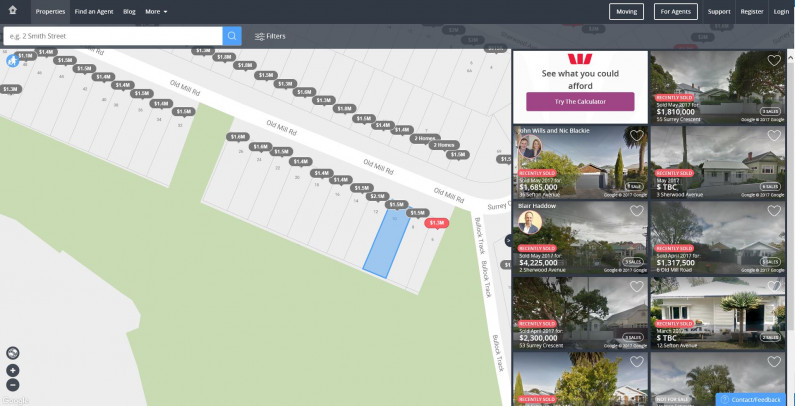 Determining a fair market value for a property you're purchasing in New Zealand can often be expensive and the information difficult to access. When trying to decide between multiple properties, it can be even tougher.
Enter homes.co.nz - a simple, searchable online property tool.
The goal of the tool is to give every Kiwi homeowner an easy and free way to search for property data.
"Making smarter property decisions is something we want to help Kiwis achieve," says co-founder Jamie Kruger. "We wanted to bring to New Zealand the ease of which other countries freely share their property information."
Who: Property NZ Ltd
What: Providing free property insights to the New Zealand market
Where: www.homes.co.nz 
When: 2013–current
How it works
Using property data purchased from local councils, homes.co.nz then adds layers of open data to provide a bigger picture of a property and its surrounding community.
This information includes address and property boundary data from the LINZ Data Service and School Enrolment Zones data from Ministry of Education.
"The core to making smarter property decisions is understanding the market. Open data can help make this happen," says Kruger.
Datasets
Data: LINZ Data Service
Source: LINZ
Formats: Geospatial
Licence: Creative Commons 3.0 New Zealand
Data: School Enrolment Zones
Source: Ministry of Education 
Formats: Geospatial
Licence: Creative Commons 3.0 New Zealand
Open data wishlist
Over time, as more open data is made available by government, homes.co.nz aims to add transport details, demographic information, suburb profiles, bond data and accessibility data.
They already have technology that can add data such as the newly released Auckland Unitary Plan, to show homeowners how the proposed plan would influence their property and local suburbs.
Benefits
homes.co.nz say their philosophy is to always provide free property data to New Zealanders. They believe this will increase efficiencies within the property market, and improve the knowledge of fair market values for properties.
Their aims are to create a more efficient property market; to increase market visibility, which enables buyers to set true market values; and to create a symbiotic relationship between themselves and government, ensuring an easy flow of data and information, which will add value to areas such as rates data, rentals and building consents.