HERE Maps - The changing face of automotive navigation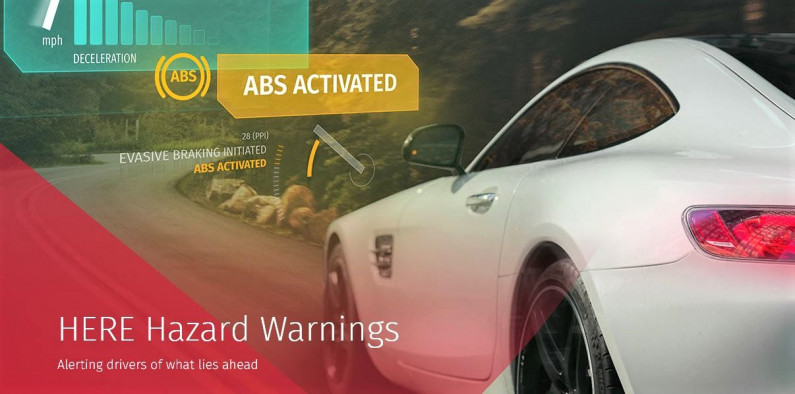 In our rapidly changing digital world, new technologies are driving our futures.
The next stage in the evolution of the car is driverless cars - and they are just around the corner.
One of the core organisations working on enabling driverless cars is global location giant HERE, who are creating high-definition live maps, cloud-based vehicle sensor processing capabilities, and new embedded vehicle companion experiences.
Who: HERE
What: Providing data for in-car navigation and other location services
Where: https://company.here.com/here/  
When: 1985 (rebranded in 2012)
Datasets
Data: Road, traffic and geographic features
Source: Thousands of sources globally – central and local government
Formats: Various geospatial
Licence: Data use in NZ is Creative Commons 4.0 International
In-car nav systems
Four out of five in-car navigation systems use high quality data provided by HERE.
HERE builds their map using complex data aggregation and sophisticated grooming processes.
In New Zealand, HERE consumes open data from Land Information New Zealand and local government agencies.
Where can we eat? Ask the car!
HERE have also looked to the Ministry for Primary Industries (who carry out food safety inspections) for data on the location of every eatery in New Zealand.
So when you have found your way to that new place on your road trip, you can ask your car where to eat!
Wanted! - Data
Safety-related data such as road hazards, speed limits and scheduled roadworks are required in the HERE map so motorists can be forewarned and alternative routes suggested.
Other beneficial data required include public transport data, offering travelers a fully integrated multi-modal end-to-end route.  
Accurate suburb boundary data allows users to search and plan prior to arriving.
Landmarks and places of interest will further improve the searching capacity, and cartographic features such as buildings, parks and water bodies will provide further visual context to the map.
Benefits
HERE powers precise, highly contextual and individually tailored guidance solutions for vehicles as they become increasingly automated and, ultimately, fully autonomous. 
The Ministry of Transport has commented that vehicles with varying degrees of autonomy 'can substantially contribute towards the ultimate goal of having safer vehicles on our roads'. 
This case study was last updated on 28 July 2017.
You're welcome to re-use this case study under a Creative Commons Attribution 4.0 New Zealand License