NZGOAL interactive workshop with Tohatoha
18 Mar 2019 09:30 to 12:30 at Rangimarie Room, Museum of NZ, Te Papa Tongarewa, Wellington.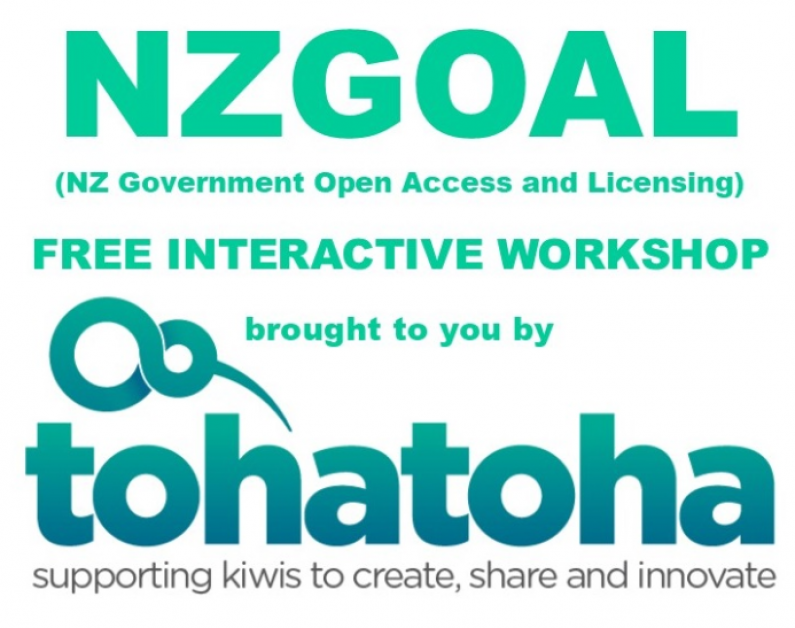 Tohatoha is offering a free interactive workshop for all open government, open access, and open data enthusiasts.
You'll learn how others have used government data, how you can work to open government data, and how to apply Creative Commons licences.
You'll also have the opportunity to play a few rounds of Creative Commons Release 'Em poker.
Learning objectives
Learn about the policy framework governing NZ government information and data.
Understand NZ's open government information and data definitions, policies and NZGOAL (New Zealand Government Open Access and Licensing framework).
Contrast the different types and versions of Creative Commons licences.
Understand how you can use information and data released under each Creative Commons licence.
Build practical skills to apply Creative Commons licences to information you manage.
Register for a morning of fun, games, and learning how to legally share information and data.
Morning tea included.
Register for the NZGOAL interative workshop